Be part of something great!
Add your skills to the more than 600 talented people that power NY CREATES. Help us shape the future of the computing and electronics industries on our planet.
For career opportunity inquires please contact us at:
SEE WHERE YOUR FUTURE IS CREATED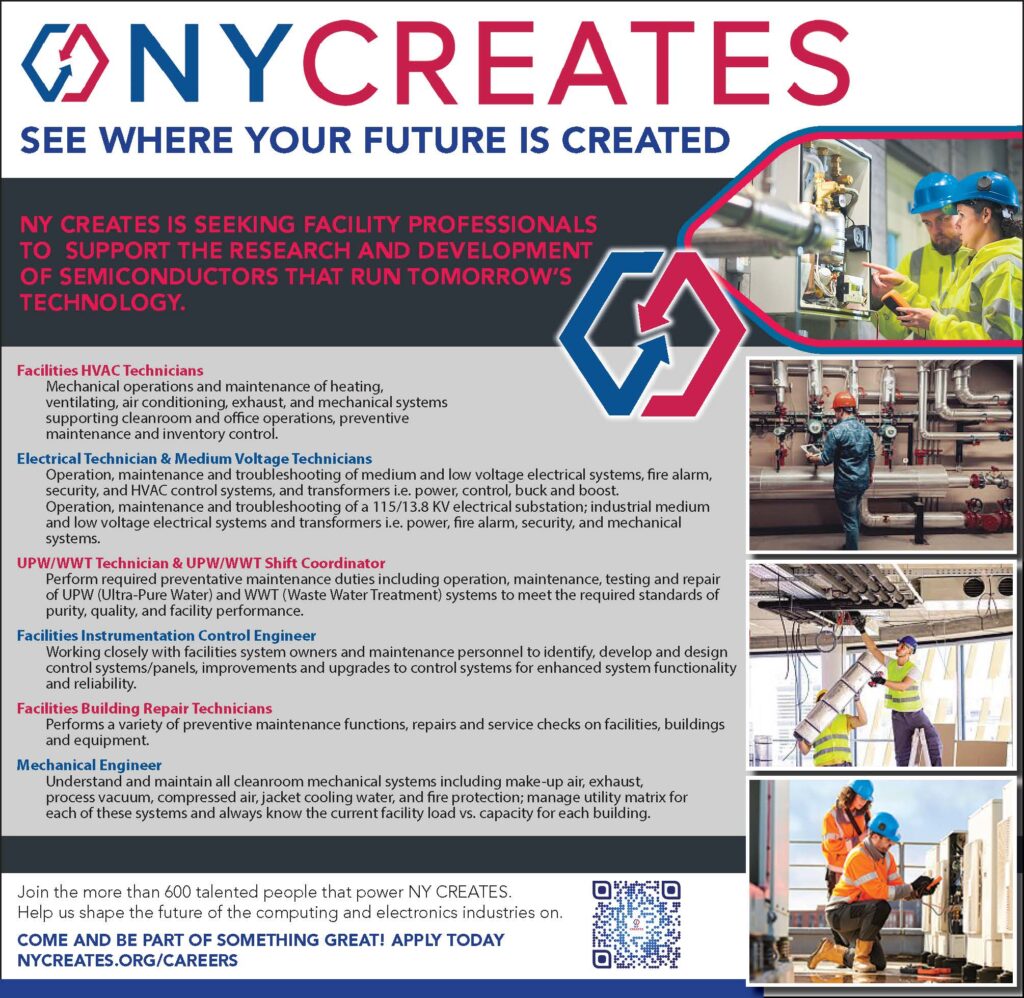 Create the Future at Albany Nanotech
Review upcoming topics and learn about
speakers featured in our Emergent Technologies Seminar Series. 
Learn about the latest technologies with presentations and papers co-authored by members of the NY CREATES team. 
Start your NY CREATES dialogue with a few words about your technology and collaborative interests using the link below.