SATYAVOLU 'POPS' PAPA RAO
Satyavolu 'Pops' Papa Rao serves as the Vice President for Research for NY CREATES.
For more than two decades, Pops has forged a path as a sought-after technical leader in advanced electronics and materials. Today, much of his research is focused on quantum technologies, specifically the fabrication of high performance superconducting qubits using 300mm scale advanced processes, single-flux-quantum logic circuits, superconducting optoelectronics for neuromorphic computing, and AlN-based electrooptic integrated circuits.
Prior to joining the NY CREATES team, Pops served as the Director of Process Technology for SEMATECH in Albany. His tenure at SEMATECH was preceded by technology leadership positions, including in advanced CMP processes, Si solar cells with all-plated copper front-grid metallization, and nano-structures for DNA nucleotide recognition at IBM Research and on process R&D for memory and logic devices for Texas Instruments.
Pops obtained his Bachelor of Technology in Metallurgical Engineering from IIT-Madras, India, and his Ph.D. in Electronic Materials from MIT in 1996.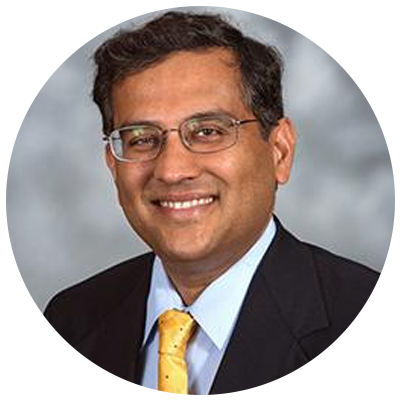 See the power of the collaborative public-private partnership spearheaded by SUNY Polytechnic, and new technologies, creating new jobs across the region.
Get a glimpse into the collaboration between AIM Photonics and SUNY Polytechnic institute's 135,000sf 300mm class 1 capable cleanroom facility.
Tour the construction of NanoFabX. The completed facility will house computer chip manufacturing companies and showcase research on 450mm wafer production.