Q. Do I have to be located in New York to work with NY CREATES?
A. While a core part of our mission is to facilitate economic growth and activity in New York, NY CREATES works with partners all over the globe to refine, improve, and develop the best technology and products.
Q. Does working with NY CREATES require a multi-year contract?
A. No. NY CREATES has a variety of structured agreements and partnerships, NY CREATES' ultimate goal is to help our partners and customers achieve success focusing on both the short- and long-term.
Q. I have a great photonics product concept, but I don't know the best access point for NY CREATES. How do I get started?
A. The NY CREATES leadership team is a flexible resource for customers and partners, to enable access to our expertise, facilities, and services at any point in product development, and commercialization processes. There's no right or wrong place to start. Click the link to request more information and a NY CREATES team member will contact you to begin the engagement process.
Q. I'm a small technology company and I don't know if I have the budget to access NY CREATES services. How much does it cost to have work done at NY CREATES?
A. NY CREATES provides custom services. Prices are industry-competitive and determined by complexity, quantity, and the magnitude of the service provided.
Q. My company focuses on integrated photonics, but we're also involved in other technology areas like sensors, lidar, and power electronics. Can NY CREATES help me with those specialties?
A. As part of the larger NY CREATES organization, our team can leverage the wide variety of resources, expertise, facilities, and programs that are available. The NY CREATES organization represents New York's effort to become a global leader in integrated photonics and microelectronics and boasts more than $20 billion in public and private investment over the last three decades. Learn more at www.ny-creates.org.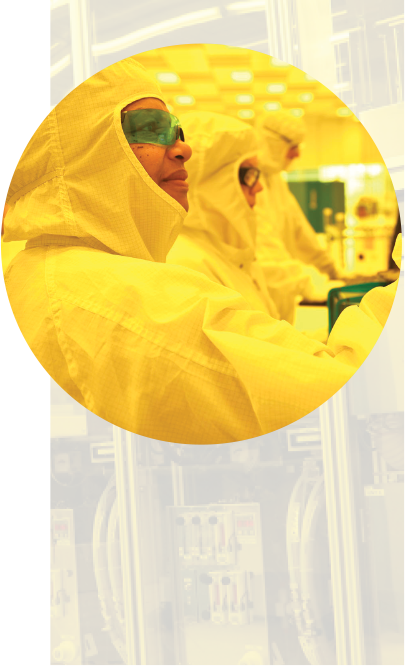 Comprehensive and unique resources
TAP is a unique facility, providing a wide array of industry support, technical expertise, and pathways to innovation and commercialization to our partners.  Whether you need support in Development, Prototyping, Production, or other Related Services, TAP can provide service your strategic needs. 
TAP is about serving the needs of our partners today, while anticipating what they could need tomorrow.  To that end, our team is constantly working with leading research and development experts to expand our capabilities in a variety of areas.  In the future, TAP will be expanding services, products, and equipment to better serve our partners. 
TAP is unique, so you may have questions about our team, about our facilities, about our equipment, about our capabilities, or about our location.  You're not alone!  Check out these frequently asked questions.