TAP will be expanding capabilities in several key areas. This includes a host of Bumping, Redistribution Layer (RDL), Fiber Attach, and Die Attach (Lasers, PIC's, Isolators) services.
Bumping Utilizing state-of-the-art equipment and technology, TAP offers Bumping services beginning with bumping pitch, available now, of greater than 100um down to future pitch of approximately 36um.
Redistribution Layer (RDL) – The increasing need to expand densely spaced electronic I/O for microelectronic interconnect has TAP exploring the addition of RDL capability.  TAP plans to select and implement an RDL process to accommodate the majority of our customer requirements.
Fiber Attach – Currently TAP's most utilized area, fiber attach capability will continue to expand to include attaching polarization-maintaining fiber as well as pursing techniques to minimize coupling losses. Process development work will continue on attaching fiber arrays with the goal of reducing coupling losses.   
Laser Attach – Attaching and aligning Lasers, PICS and isolators are one of TAP's most demanding processes requiring precise optical alignment while at the same time providing electrical connections.
Complete our request form to get more information on TAP future capabilities.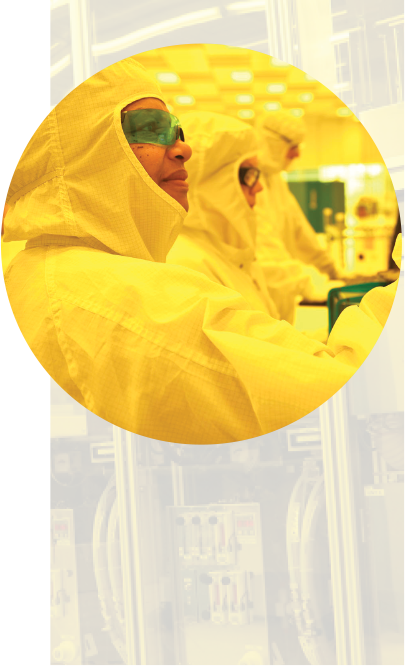 Comprehensive and unique resources
TAP is a unique facility, providing a wide array of industry support, technical expertise, and pathways to innovation and commercialization to our partners.  Whether you need support in Development, Prototyping, Production, or other Related Services, TAP can provide service your strategic needs. 
TAP is about serving the needs of our partners today, while anticipating what they could need tomorrow.  To that end, our team is constantly working with leading research and development experts to expand our capabilities in a variety of areas.  In the future, TAP will be expanding services, products, and equipment to better serve our partners. 
TAP is unique, so you may have questions about our team, about our facilities, about our equipment, about our capabilities, or about our location.  You're not alone!  Check out these frequently asked questions.