NY CREATES is a world-leading R&D, innovation hub and commercialization facilitator in advanced digital, analog and power technologies.
NY CREATES aims to further catalyze the growth of high-value, high-technology companies, by attracting entrepreneurs to New York State, and supporting them through ideation, incubation and investment phases. NY CREATES continues the long-standing push to provide an invigorating environment for high technology industries – which in the past twenty-plus years has seen the establishment of IBM Research's CMOS technology development facility and Tokyo Electron Ltd's Technology Center (America) at Albany, GlobalFoundries' flagship fab at Malta, and Danfoss's power electronics packaging facility at Marcy, among others.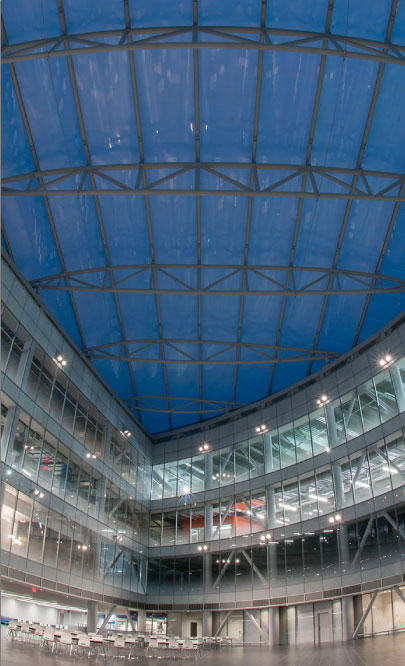 See the power of the collaborative public-private partnership spearheaded by SUNY Polytechnic, and new technologies, creating new jobs across the region.
Get a glimpse into the collaboration between AIM Photonics and SUNY Polytechnic institute's 135,000sf 300mm class 1 capable cleanroom facility.
Tour the construction of NanoFabX. The completed facility will house computer chip manufacturing companies and showcase research on 450mm wafer production.