EMERGING TECHNOLOGY SEMINAR SERIES (ETSS)
This seminar series embraces a wide range of topics such as neuromorphic computing and AI, integrated photonics, power electronics using wide bandgap materials, RF devices and high-speed electronics, quantum computing, sensing and communications, and integrated nanoscale devices for biological applications. Speakers in the series will address these topics from both a technical perspective and a market-oriented/technology commercialization perspective. Until the Covid-19 concerns on indoor meetings are laid to rest, these seminars will be conducted remotely via Zoom, requiring pre-registration.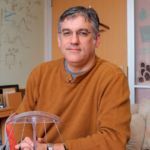 Quantum Computing with Atoms
February 4 (Thursday), 2021
11:30 am to 12:30 pm (EST)
Virtual via Zoom
Power Electronics Technology for Tomorrow's Solutions
February 18 (Thursday), 2021
11:30 am to 12:30 pm (EST)
Virtual via Zoom
Quantum Networking at the AFRL Information Directorate (Rome, NY)
January 21 (Thursday), 2021
Virtual via Zoom
Semiconductor Process Needs for 5G and AI
January 14 (Thursday) 2021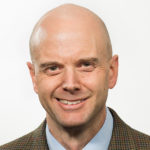 Applications of Integrated Photonic Sensors to COVID-19
December 3 (Thursday) 2020

Review upcoming topics and learn about
speakers featured in our Emergent Technologies Seminar Series. 
Learn about the latest technologies with presentations and papers co-authored by members of the NY CREATES team. 
Start your NY CREATES dialogue with a few words about your technology and collaborative interests using the link below.